Vinyl Sliding Doors
SERIES 2100
Lifestyle Look
Bring the outdoors in
Create a feeling of openness
Use more natural light
Create a clean natural feeling
Vinyl Sliding Doors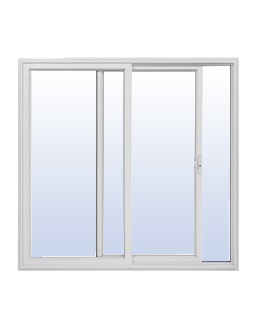 Structural Data & Efficiency Performance
STRUCTURAL TEST DATA:
| Rating: | R-PG25 |
| --- | --- |
| Wind Pressure Load: | 37.5 PSF |
| Water Penetration Resistance: | 4.5 PSF |
| Air Infiltration at 25mph: | 0.12 CFM |
ENERGY RATING FACTORS:
| Glass: | Low E / Argon |
| --- | --- |
| Thermal Transmittance (U Factor): | 0.28 |
| Solar Heat Gain (SHGC): | 0.30 |
| Visible Light Transmittance (VT): | 0.54 |
| Condensation Resistance Factor: | 64.0 |
Exterior Colors
Custom Colors Available
Simulated Divided Lite (SDL)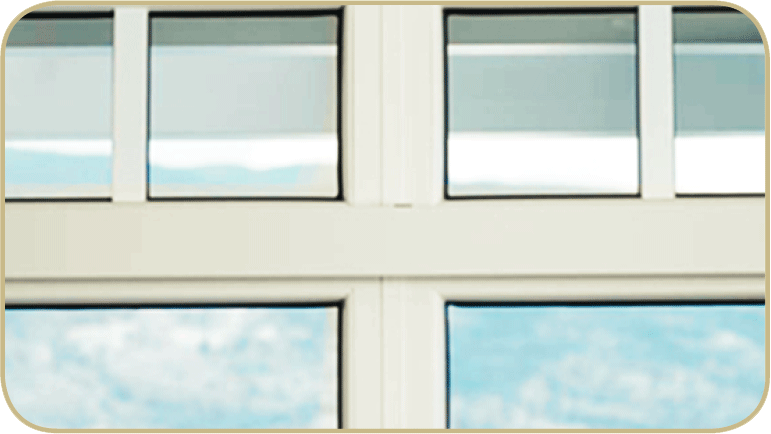 Simulated-Divided-Lites Provide you with an authentic divided glass look. The Grids are permanently adhered to the outside surfaces of the glass. Historical preservation and shadowing make this a desirable feature among restoration remodelers.
Vinyl Sliding Doors
Relax in Style and Comfort
This fusion welded, vinyl sliding patio door delivers the versatility, aesthetics and performance demanded by today's demanding homeowners. For superior water management, it features a pocketed sill design with internal sloped walls. The frame contains five interior chambers for enhanced thermal performance and structural rigidity. A 4 5/8" frame with an integral nailing fin is available for new construction and a similar frame without the fin is available for replacement applications.
The system is offered in white and beige color. Take off your shoes and relax. Whatever nature brings during the heat of summer or the cold of winter will stay outside thanks to dual weather seals and a co-extruded sash and glazing stop that reduces water penetration. You can feel confident knowing that this sliding patio door blends perfectly with virtually any décor and is constructed using only quality materials.The fusion welded frame and sash add strength and durability, while the versatile design allows for secure attachment of a variety of hardware.
Features of the Vinyl Sliding Doors
Frame depth of 4-5/8″ suits many new construction and replacement applications.
Tandem rollers to ensure smooth operation.
A variety of hardware is available to satisfy the most demanding homeowner.
1" glazing means greater energy savings.
Fully fusion welded frame and sash for added strength and durability.
Literally "care-free," these doors resist from corrosion from pollutions, never need painting and can be cleaned with soap and water.
The slope sill is designed to channel water away from the door, while the dual weather seals (shown in red) create a barrier against the outside weather.
Transoms, sidelights and multiple sash configurations (O-X-O and O-X-X-O) provide flexibility.
Integral interlock sash provides structural durability.
Sash accepts aluminum or steel reinforcement
Enclosed Mini Blind (Blinds Between Glass)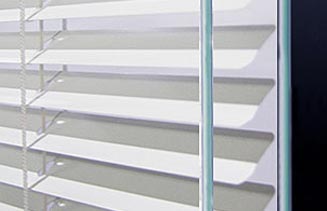 No Dusting
Newtec Vinyl Sliding Doors can be paired with our blinds between glass product. This provides a blind solution sealed between two glass panels. There is dust or allergens that can accumulate on your door blinds. So no more dusting.
Easy Operationg
Newtec Vinyl Sliding Doors provides a single ergonomic controller that lets you easily raise, lower, and tilt the blinds to meet your privacy and light needs. Our fingertip controller is designed with a 'reduced travel feature' that allows you to raise or lower the blinds 2″ for every 1″ you move the controller. You'll never have to stoop or stand on tiptoe to adjust the blinds.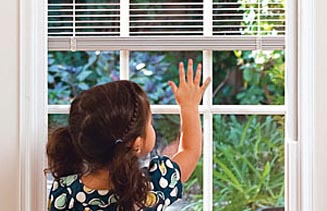 Pet and Child Friendly
Newtec Vinyl Sliding Doors blinds between glass provide a child and pet friendly sealed blind solution. Sealed between glass, our blinds protect children and pets from dangling cords. Unlike their conventional counterparts, door blinds between glass are protected from excited pets, curious toddlers, and the occasional errant rubber ball.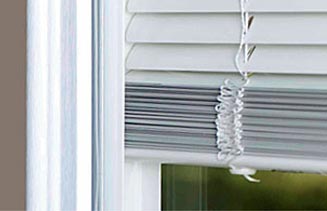 Privacy & Light Control
Newtec Vinyl Sliding Doors enclosed mini blinds now feature privacy channels on each side of the blinds to eliminate light gaps. Cut out the light when you need it the most.
Glass Packages
| Packages | Thermal Performance | Cost | Cardinal Glass | Glass Unit | Gas Fill | Spacer System |
| --- | --- | --- | --- | --- | --- | --- |
| | | | Double Pane LowE-272 | 7/8″ double pane | Argon | Intercept Warm Edge |
| | | | Double Pane LowE-366 | 7/8″ double pane | Argon | Intercept Warm Edge |
| | | | Triple Pane LowE-272 | 7/8″ double pane | Argon | Intercept Warm Edge |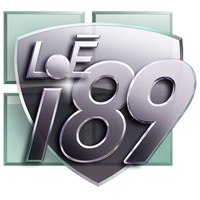 LoĒ-i89 is sputtered onto the indoor lite, the #4 surface, thus reflecting escaping heat back into the room and lowering U-factors. Coupled with our LoĒ² or LoĒ³ glass and argon fill, this double-pane unit delivers performance much better than clear triple-pane – a center of glass U-factor of just 0.20 compared to 0.37 with clear triple-pane.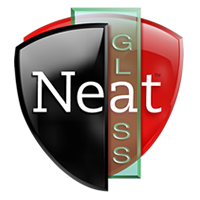 Cardinal introduces Neat
®
naturally clean glass. It harnesses the sun's UV rays to loosen dirt so water can rinse it away, leaving windows virtually spotless. Your windows will stay cleaner longer and will clean easier.

If laminated glass is broken, the vinyl interlayer remains in the frame, with glass fragments adhering to the interlayer. This provides a strong barrier against forced entry and cannot be cut from one side only, which renders glasscutters useless.

Frosted Glass is produced by the sandblasting or acid etching of clear sheet glass. It has the effect of rendering the glass translucent by scattering of light during transmission, thus blurring images while still transmitting light and protecting your privacy.
Options
Aluminum mesh screen.
Window connector (H mullion) to combine with other 600 product family (including picture, single or double hung, circle tops, transom and sliders).
Double locks
Cottage style (bottom sash larger than top sash)
Oriel style (top sash larger than bottom sash)
Nailing fin for new construction
Triple pane glass.
Hardware and Screens
Lock: Mortise lock
Operator: Offset and Upper
Handle set: With or without lock cylinder
Screen: Fiberglass mesh (Standard)
Screen frame: Aluminum roll form
PROJECT SHOWCASE
Chicago Windows & More
Come explore our work
portfolio and see the Newtec
difference for yourself.