Residential AluminumPicture Windows
All purpose quality windows
The Newtec Series 2000 thermal break aluminum picture window is customizable and versatile, with configurations for new construction and replacement in residential and light commercial application. Picture windows can be combined with other types such as double hung and sliding windows. This window features an innovative polyamide thermal strut technology that thermally breaks conductivity of the aluminum frame to substantially reduce thermal transfer from exterior of window to interiors, and Intercept WarmEdge glass spacer technology. These integrated features provide long term energy efficiency and utility savings to property owners.
Features of the Residential AluminumPicture Windows
3-1/4" aluminum frame depth for residential and commercial construction.
Frames with built-in thermal barriers for enhanced insulation performance.
7/8" Intercept WarmEdge insulated glass units for superior energy saving.
Glass Packages
| Packages | Thermal Performance | Cost | Cardinal Glass | Glass Unit | Gas Fill | Spacer System |
| --- | --- | --- | --- | --- | --- | --- |
| | | | Double Pane LowE-272 | 7/8″ double pane | Argon | Intercept Warm Edge |
| | | | Double Pane LowE-366 | 7/8″ double pane | Argon | Intercept Warm Edge |
| | | | Triple Pane LowE-272 | 7/8″ double pane | Argon | Intercept Warm Edge |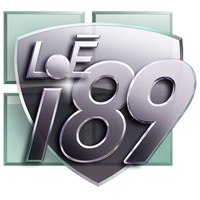 LoĒ-i89 is sputtered onto the indoor lite, the #4 surface, thus reflecting escaping heat back into the room and lowering U-factors. Coupled with our LoĒ² or LoĒ³ glass and argon fill, this double-pane unit delivers performance much better than clear triple-pane – a center of glass U-factor of just 0.20 compared to 0.37 with clear triple-pane.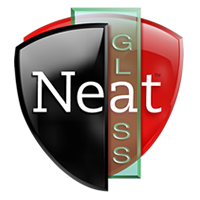 Cardinal introduces Neat
®
naturally clean glass. It harnesses the sun's UV rays to loosen dirt so water can rinse it away, leaving windows virtually spotless. Your windows will stay cleaner longer and will clean easier.

If laminated glass is broken, the vinyl interlayer remains in the frame, with glass fragments adhering to the interlayer. This provides a strong barrier against forced entry and cannot be cut from one side only, which renders glasscutters useless.

Frosted Glass is produced by the sandblasting or acid etching of clear sheet glass. It has the effect of rendering the glass translucent by scattering of light during transmission, thus blurring images while still transmitting light and protecting your privacy.
Options
H Mullions to combine with other 2000 product family (including double hung, circle tops, transoms and sliders)
Argon & Low-E ~ to enhance the thermal performance of the window.
Between-the-glass grids ~ to provide the elegant appearance of divided light.
Custom colors and finishes
Triple pane glass available
PROJECT SHOWCASE
Chicago Windows & More
Come explore our work
portfolio and see the Newtec
difference for yourself.