Commercial VinylHopperWindows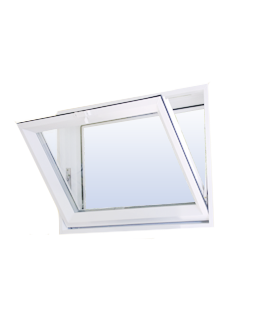 Commercial Vinyl Hopper Windows Structural Data & Efficiency Performance
STRUCTURAL TEST DATA:
| Rating: | R65-R80, C80-HC100 |
| --- | --- |
| Wind Pressure Load: | 100 PSF |
| Water Penetration Resistance: | 12.0 PSF |
| Air Infiltration at 25mph: | 0.10 CFM |
ENERGY RATING FACTORS:
| Glass: | Low E / Argon |
| --- | --- |
| Thermal Transmittance (U Factor): | Down to 0.21 |
| Solar Heat Gain (SHGC): | 0.28 |
| Visible Light Transmittance (VT): | 0.46 |
| Condensation Resistance Factor: | 56.0 |
Architectural Shapes

Grid Options

Exterior Colors
Custom Colors Available
Simulated Divided Lite (SDL)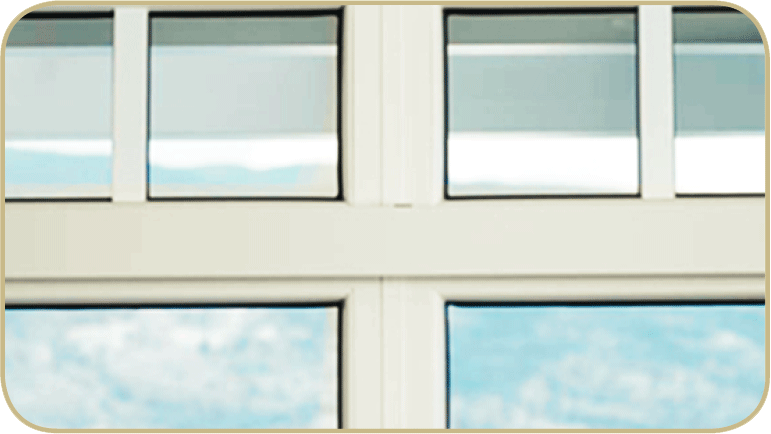 Simulated-Divided-Lites Provide you with an authentic divided glass look. The Grids are permanently adhered to the outside surfaces of the glass. Historical preservation and shadowing make this a desirable feature among restoration remodelers.
Commercial VinylHopperWindows
Sleek Design, Superb Performance
The classic detailing and state-of-the-art engineering built into these windows will give you years of carefree enjoyment. The Series 4500 hoppers offer the ultimate in high performance. The Series 4500 is conducive with custom residential homes and commercial buildings. For more details, call us today at 773-869-9888.
Features of the Commercial VinylHopperWindows
Compression seal sash with two weather seals.
Multi-point locking hardware.
Superior sound abatement properties.
Natural ventilation while providing security.
Increased security and product performance while maintaining a pleasing appearance.
Provides a warmer, more comfortable living space by reducing heat loss and noise infiltration
Get Pro Pricing & Discounts
Glass Packages
Performance Glass Packages
U-Factor
SHGC

Solar Heat Gain Coefficient

Visible Transmittance
Air Leakage
Thermal Performance
Cost
Cardinal Glass
Glass Unit
Gas Fill
Spacer System
.28
.21
.49
.04
Triple coated DS LowE-366, Clear
3/4″ double pane
Argon
Intercept Warm Edge
.24
.27
.50
.04
Double Coated LowE-270, EPS LowE
3/4″ double pane
Argon
Intercept Warm Edge
.19
.24
.42
.04
Double Coated LowE-270, clear, LowE-270
1.25″ double pane
Argon
Intercept Warm Edge
Options
White or beige core color
Woodgrain laminated colors on interior and solid colors on exterior
Glass thickness: 3/4″, 7/8″, 1″, 1-1/8″
Sash and frame accepts steel reinforcement
Brickmolds, jamb-extensions, drywall returns, mullion covers, T-mullions
Hardware and Screens
Lock: Roto handle and lock system
Hinge: Roto stainless steel hinges
Screen: Fiberglass mesh (Standard)
Screen frame: Aluminum
PROJECT SHOWCASE
Chicago Windows & More
Come explore our work
portfolio and see the Newtec
difference for yourself.