Commercial Vinyl Tilt and Turn Windows
Series 4500
Lifestyle Look
Great performance
Dual action french window and hopper
Works great as an egress window
Clear views with easy access cleaning
Structural Data & Efficiency Performance
STRUCTURAL TEST DATA:
| Rating: | CS-PG70 |
| --- | --- |
| Wind Pressure Load: | 70.1 |
| Water Penetration Resistance: | 10.65 PSF |
| Air Infiltration at 25mph: | 0.17 CFM |
ENERGY RATING FACTORS:
| Glass: | Low E / Argon |
| --- | --- |
| Thermal Transmittance (U Factor): | Down to 0.29 |
| Solar Heat Gain (SHGC): | 0.19 |
| Visible Light Transmittance (VT): | 0.43 |
| Condensation Resistance Factor: | 61.0 |
Architectural Shapes

Grid Options

Exterior Colors
Custom Colors Available
Simulated Divided Lite (SDL)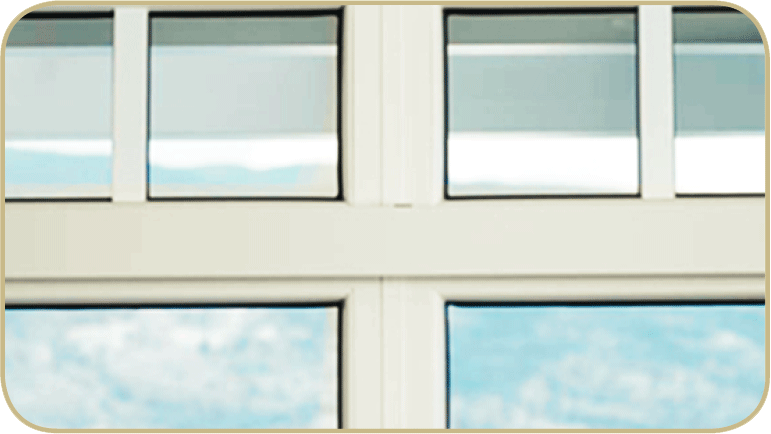 Simulated-Divided-Lites Provide you with an authentic divided glass look. The Grids are permanently adhered to the outside surfaces of the glass. Historical preservation and shadowing make this a desirable feature among restoration remodelers.
Commercial Vinyl Tilt and Turn Windows
Ultimate Design, High Performance. The System 4500 tilt-turn design offers builders and architects a very unique product for large openings in both residential and commercial markets. This design allows the window to operate in either a tilt or turn position. You get three window functions in one: traditional casement look in the turn position, convenient top ventilation in the tilt position, and elegant picture window when closed.
Features of the Commercial Vinyl Tilt and Turn Windows
Compression seal sash with two weather seals.
Multi-point locking hardware.
Superior sound abatement properties.
Ability to build awning and hopper styles with natural ventilation while providing security.
Increased security and product performance while maintaining a pleasing appearance.
Provides a more comfortable living space by increasing energy efficiency and reducing exterior noise infiltration.
Encased steel reinforcement.
Get Pro Pricing & Discounts
Glass Packages
| Packages | Thermal Performance | Cost | Cardinal Glass | Glass Unit | Gas Fill | Spacer System |
| --- | --- | --- | --- | --- | --- | --- |
| | | | Double Pane LowE-272 | 3/4″ double pane | Argon | Intercept Warm Edge |
| | | | Double Pane LowE-366 | 7/8″ double pane | Argon | Intercept Warm Edge |
| | | | Triple Pane LowE-272 | 7/8″ double pane | Argon | Intercept Warm Edge |
Glass Options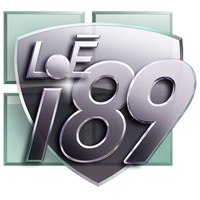 LoĒ-i89 is sputtered onto the indoor lite, the #4 surface, thus reflecting escaping heat back into the room and lowering U-factors. Coupled with our LoĒ² or LoĒ³ glass and argon fill, this double-pane unit delivers performance much better than clear triple-pane – a center of glass U-factor of just 0.20 compared to 0.37 with clear triple-pane.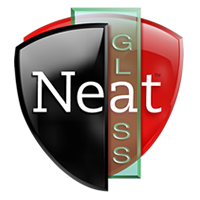 Cardinal introduces Neat
®
naturally clean glass. It harnesses the sun's UV rays to loosen dirt so water can rinse it away, leaving windows virtually spotless. Your windows will stay cleaner longer and will clean easier.

If laminated glass is broken, the vinyl interlayer remains in the frame, with glass fragments adhering to the interlayer. This provides a strong barrier against forced entry and cannot be cut from one side only, which renders glasscutters useless.

Tempered Glass Shatters completely under higher levels of impact energy, and few pieces remain in the frame.

Frosted Glass is produced by the sandblasting or acid etching of clear sheet glass. It has the effect of rendering the glass translucent by scattering of light during transmission, thus blurring images while still transmitting light and protecting your privacy.
Options
White or beige core color
Woodgrain laminated colors on interior and solid colors on exterior
1″ insulated glass.
Sash and frame accepts steel reinforcement
Brickmolds, jamb-extensions, drywall returns, mullion covers, T-mullions
Hardware and Screens
Lock: Two-dimensionally guided cam lock
Stay: Arrestable ventilation stay, engageable brake-stay, and turn restrictor
Handle set: Standard, lockable, push-button or tilt-first
Screen: Fiberglass mesh (Standard)
Screen frame: Aluminum
PROJECT SHOWCASE
Chicago Windows & More
Come explore our work
portfolio and see the Newtec
difference for yourself.