Newtec has provided quality products with customized service across the Midwest for over 15 years. A Chicago-land preferred windows and doors provider among contractors and homeowners. Our local in-house 110,000 square feet facility means short lead time, quick turn-around on shipments, while assembled with pride and care. Even if that means same day glass replacements. No one else can provide our level of service.
What started as a small manufacturing operation servicing contractor in the retrofit window market on the South Side of Chicago is now a full-service window factory, producing everything from residential windows and doors, aluminum storefront systems to high-end, state of the art, architectural grade vinyl windows and doors.
Today, Newtec supplies windows and doors to builders, developers and contractors. We offer a wide range of products for your residential, commercial, industrial and institutional needs. Our quality products are readily available to complete your next dream project. Let us know whether you're looking for windows or doors for your new construction, replacement and remodeling projects.
Come take a closer look at The Newtec factory
Newtec brings the best human power, experience and hard work to complete your product.
Our four point welding systems ensures that all products meet the highest quality fusion welded framing standards. 
To ensure total durability and longevity.
We cut glass to any custom size and shape. Not one size fits all. 
Energy Efficient Insulated Glass
Reach max energy efficiency with our double pane glass, filled with Krypton or Argon gas.
At the finish line, experience and detailed craftsmanship meets durability to construct quality products.
NATIONAL FENESTRATION RATING COUNCIL
Newtec Windows and Doors is a proud member of the National Fenestration Rating Council. NFRC is a non-profit organization that is committed to advancing continuous improvement of windows, doors, and skylights, contributing to making buildings more comfortable and efficient for consumers.
BETTER BUSINESS BUREAU
Newtec Windows and Doors is a BBB Accredited business. This means Newtec supports BBB's services to the public and meets BBB standards, and has satisfactory records with the BBB.
AMERICAN ARCHITECTURAL MANUFACTURERS ASSOCIATION
Newtec Windows and Doors is a proud member of the AAMA. The organization has been developing product performance standards for window, door, skylight, curtain wall and storefront products for over 70 years.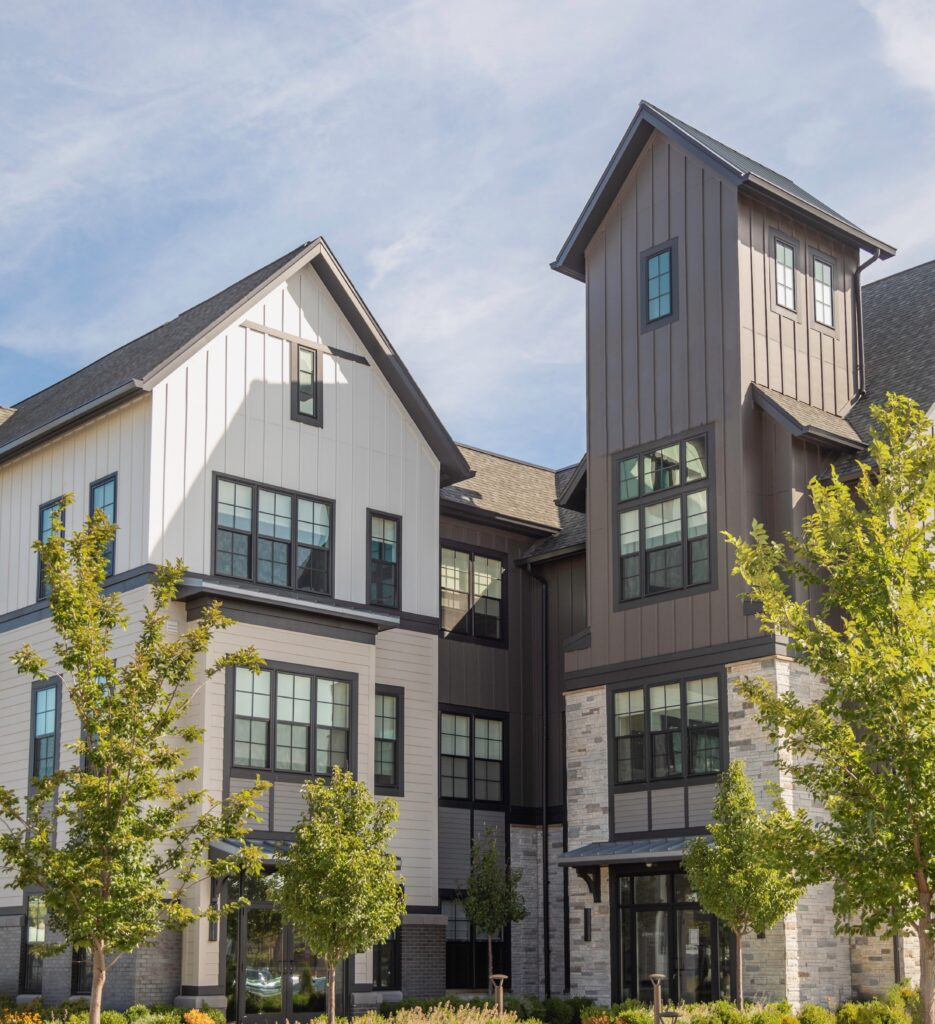 Made in USA
Newtec proudly manufactures our windows right here in Chicago.
Phenomenal Price
Offering you the best direct prices, backed by our ENERGY EFFICIENCY designs to reduce your utility bills.
Experience
We've been in business for 15 years, and our management team has well over 30 years of experience in the industry.
An Expectional Product
Not your typical cheap construction grade windows. We use state of the art materials, assembled with expertise and care. You will notice the Newtec difference.